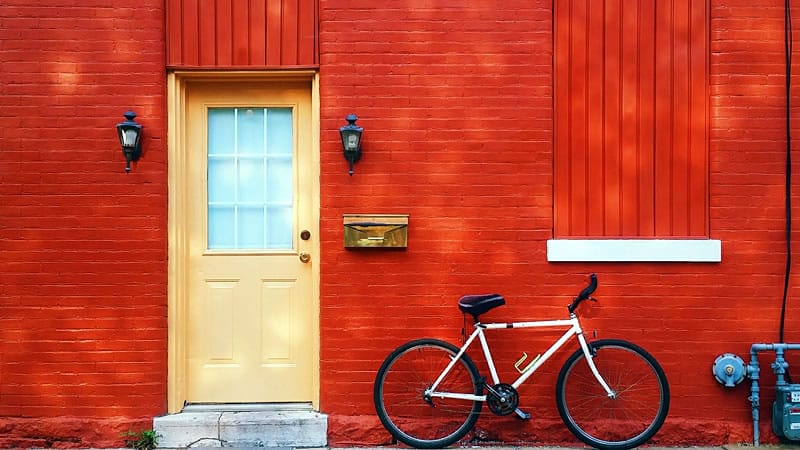 Psychological Counselling sessions in English for expats. Practice is located at the heart of Colonia Condesa, Mexico City, a trendy neighborhood.
This is what we do in a nutshell:
We help our clients feel better again. I help them feel better about themselves and about their lives. For me, this is not a mere "job", but what I was meant to do, and I feel most thankful for sharing this path with so many brave people from around the world.
Too many expatriates seek psychotherapy thinking maybe there's something wrong with them, specially when living in a foreign country. If there is no concrete experience in the individual to counterbalance that belief (and others related to it), it will remain influencing how they feel and behave, both in their personal and professional areas.
What I help my clients achieve is a greater clarity about who they are, and that's something they can use for the rest of their lives:
I learned ways to understand what's really going on with me, what the real reason is that certain situations affect me deeply, and this almost inevitably reveals what I should do next.

Achieving this level of clarity is priceless, and using it to confidently make a decision is like finding inner fuel for an engine that propels me forward to present and future, and away from obsession, confusion and depression that kept me stuck in the past.

– Tamara, 30 yo, Armenia
International background
Very few psychotherapists in Mexico City have a sound international background to understand how expats feel when being away from home for extended periods.
I have worked with couples and individuals from 24 countries, in Spanish, English and Portuguese:
Argentina
Australia
Հայաստան
Brasil
Canada
Chile
Colombia
대한민국
Deutschland
Ecuador
El Salvador
España
日本国
México
Nicaragua
République française
România
Suomi
Sverige
United Kingdom
United States
Venezuela
I also have been living abroad several times, so I know how it feels to be in this situation and thus can better help you with professional, proven tools.
Eu lhe agradeço por tudo, você me ajudou muito!

– Silvana, 37 yo, Brasil
However, psychological counselling is not for everyone
Because I do very different things to the other options that my expatriate clients could find, those who decide to come to psychotherapy with me know that:
They are responsible for themselves, which means they are seeking ways to grow personally and professionally;
My clients welcome improvement and are willing to take controlled risks to achieve their goals, step by step;
They understand their problems were created over the years, and are willing to put the effort and time needed to solve them instead of look for a "magic wand";
I see psychological counselling as a teamwork where I'll walk beside you to solve negative attitudes, limiting beliefs and other problems, so you can more fully enjoy life while you stay in Mexico City… and well after you leave.
Thank you for your time, Francisco san. I will do my best to find out what my happy life is. Now I have a solid decision to love my family more and show my love to them. Thank you for your advice.

– Satoru san, 53 yo, from Japan
Benefits from psychological counselling
There are too many benefits to write them in a single webpage, but here are some that I find to be particularly valuable:
Counselling lets you see the true causes of current troubles and more importantly, helps you to get out of there;
Counselling helps you realize that you have, indeed, the ability to solve your problems and I'll walk you to do so, step by step at your own pace;
Counselling gives you the tools to know how to positively ask for support from others, without feeling weak of guilty about it;
When you work in deep issues, that experience will help you over the years and in any country you are;
Counselling helps you to enjoy more your life and to better learn from the hard times, too.
One of the things I value the most from my learning in therapy sessions was developing the ability to identify the emotion I'm feeling and be able to accept it. This has helped me to stop being a stranger to my own emotions and ultimately to myself.

– Ramón, 36 yo, Spain
Psychological Counselling for expats in Mexico City
Colonia Condesa is one of the safest and easy to access in Mexico City. Is very likely that if you have spent any time in Mexico's capital, you have already been here, because there are a lot of trendy restaurants, cafes, bars and boutiques.
Now you can come to Colonia Condesa to start working in your well being and you can easily get here by car or public transportation.
Therapy sessions are offered in Colonia Condesa, México DF, between Campeche and Alfonso Reyes streets, nearby the restaurant zone. Please make an appointment beforehand.
Directions by car:
Take Circuito interior and then take Eje 2 (Juan Escutia). You'll find Amatlán street to your right;
Coming from the south of Mexico City take División del Norte, which after Av. Insurgentes then becomes Nuevo León; once there take Alfonso Reyes st.;
Remember: It is important to take 5 extra minutes to park your car, as the Condesa neighbourhood has many restaurants and bars.
In public transportation:
Subway stations Patriotismo and Chilpancingo from Line 9 (brown color);
Subway station Juanacatlán from Line 1 (pink color);
Metrobus Nuevo León station (lines 1 and 2).
---
---
Photo credit for Brennan Ehrhardt vía Unsplash.