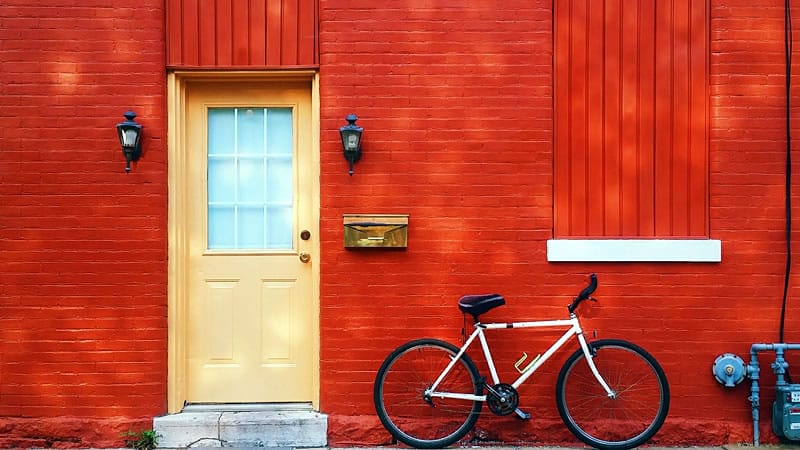 Living as an expat in Mexico City can be an exciting and transformative experience, but it also comes with its fair share of emotional challenges. In this article, we will delve into the various emotions that expats may encounter during their time in Mexico City and explore strategies for navigating these challenges. It is crucial to address these emotional aspects in order to have a successful and fulfilling expat experience.
We will begin by discussing the initial excitement and anticipation that expats often feel when moving to Mexico City. This vibrant city attracts individuals from all over the world, drawn by its rich culture, history, and opportunities.
The Initial Excitement and Anticipation
Moving to a new country is an adventure that brings about a mix of excitement and anticipation. Expats moving to Mexico City are often drawn to the city's vibrant atmosphere, rich cultural heritage, and economic opportunities. The prospect of experiencing a new culture, making new friends, and exploring new surroundings creates a sense of excitement and anticipation that can be truly exhilarating.
For many expats, the decision to move to Mexico City is a well-thought-out plan, driven by a desire to explore new horizons and embrace new experiences. The prospect of living in such an iconic and culturally diverse city can be a dream come true.
However, amidst the excitement, it is important to acknowledge and address the emotional challenges that may arise during the expat journey. These challenges can include homesickness, cultural adjustments, loneliness, and language barriers. By exploring these themes and providing strategies for coping with them, expats can navigate the emotional ups and downs of their expat experience more effectively.
Dealing with Homesickness
Homesickness is a common emotion experienced by many expats living in Mexico City. Being away from friends, family, and familiar surroundings can trigger feelings of nostalgia and longing for home. It is important to recognize that homesickness is a normal and valid emotion during the expat journey.
There are various factors that contribute to feelings of homesickness. These can include cultural differences, language barriers, and the absence of social support networks. To cope with homesickness, it is important to stay connected with loved ones back home through regular communication and visits when possible. Establishing a routine and creating a sense of familiarity in the new environment can also help alleviate feelings of homesickness.
Creating a Sense of Belonging in a New Environment
One effective way to address homesickness is by creating a sense of belonging in Mexico City. Building connections with both fellow expats and locals can provide a support network and a sense of community.
There are various ways to create a support network in Mexico City. Joining expat groups or organizations can connect individuals with others who are going through similar experiences. Engaging in local community events and activities can also provide opportunities to meet locals and form friendships.
It is important to actively seek out these opportunities and be open to building connections. By building a support network and fostering relationships, expats can create a sense of belonging that can help counteract feelings of homesickness.
Embracing the Mexican Culture
Embracing the local culture is essential for a more fulfilling expat experience in Mexico City. The Mexican culture is rich and diverse, and expats often find it fascinating and unique. From the colourful traditions and cuisine to the warm and welcoming nature of the people, there is much to explore and appreciate.
However, embracing a new culture can also come with its own set of challenges. Language barriers and cultural differences may initially make it difficult to adapt. Nevertheless, by immersing oneself in the local culture, learning the language, and actively participating in cultural events, expats can gain a deeper understanding and appreciation for Mexican culture.
Overcoming Culture Shock
Culture shock is a phenomenon often experienced by expats living in Mexico City. It occurs when individuals are confronted with unfamiliar cultural norms, customs, and ways of life. This can lead to feelings of disorientation, frustration, and even depression.
Understanding the stages of culture shock can help expats navigate this emotional rollercoaster. These stages typically include the honeymoon phase, the negotiation phase, the adjustment phase, and the mastery phase. Each stage brings its own set of emotions and challenges.
To overcome culture shock, it is important to seek support from other expats, who can offer empathy and understanding. Getting involved in the local community and becoming familiar with Mexican customs can also help ease the transition. With time and patience, expats can overcome culture shock and develop a sense of familiarity and comfort in their new environment.
Coping with Loneliness
Loneliness is another common emotion experienced by expats in Mexico City. Being in a new environment, far away from familiar faces and support systems, can lead to feelings of isolation and loneliness. It is important to acknowledge and address these emotions for the sake of mental health and overall well-being.
Loneliness can have a significant impact on an individual's mental health. It can lead to feelings of sadness, anxiety, and even depression. Recognizing these emotions and understanding that they are a normal part of the expat journey is the first step towards coping with loneliness.
Finding Support Networks and Building Relationships
Building relationships and finding support networks is essential for combating loneliness. Expats can seek out community groups, expat organizations, and social clubs to meet like-minded individuals who share similar experiences and interests.
Getting involved in volunteer activities can also be a great way to meet new people and make a positive impact in the local community. Expats can reach out to their colleagues, neighbours, or fellow expats for socializing and building connections.
By actively seeking out opportunities to meet new people and build relationships, expats can overcome feelings of loneliness and create a support network that enhances their overall expat experience.
Overcoming Language Barriers
Language barriers can be a significant emotional challenge for expats living in Mexico City. The inability to fully understand and communicate in the local language can lead to feelings of frustration and isolation. It is important to acknowledge these challenges and take steps to overcome them.
One effective way to overcome language barriers is by actively learning the local language. Taking language classes, practising conversations with native speakers, and immersing oneself in the local community can help expats develop language skills and build confidence in communicating.
Aside from the practical benefits of language proficiency, learning a new language also provides an opportunity for personal growth. It allows expats to engage more deeply with the local culture and connect with a wider range of people. The process of overcoming language barriers can be empowering and contribute to a sense of accomplishment.
Building Emotional Resilience
Emotional resilience is crucial for expats living in Mexico City. It is the ability to adapt to challenges, bounce back from setbacks, and maintain overall well-being in the face of adversity. Expats are likely to encounter various challenges, from language barriers to cultural adjustments, and having emotional resilience is key to navigating these challenges successfully.
Practising self-care is an important aspect of building emotional resilience. This can include activities such as exercise, mindfulness, and engaging in hobbies or interests. Taking care of mental health through therapy or counselling can also be beneficial for building emotional resilience.
Seeking support from professionals or joining support groups can provide additional resources and tools for building emotional resilience. By actively addressing and nurturing emotional well-being, expats can foster a sense of strength and adaptability in their expat journey.
---
The emotional journey of being an expat in Mexico City is a significant aspect of the overall expat experience. It is important to address and explore these emotions in order to have a successful and fulfilling journey.
From the initial excitement and anticipation to the challenges of homesickness, cultural adjustments, and loneliness, expats will encounter a range of emotions throughout their time in Mexico City. By actively seeking support networks, embracing the local culture, and building emotional resilience, expats can navigate these challenges with greater ease.
It is essential for expats to remember that their journey is unique, and it is okay to experience a range of emotions. By embracing the ups and downs and seeking support and resources when needed, expats can make the most of their expat experience and create lasting memories in vibrant Mexico City.